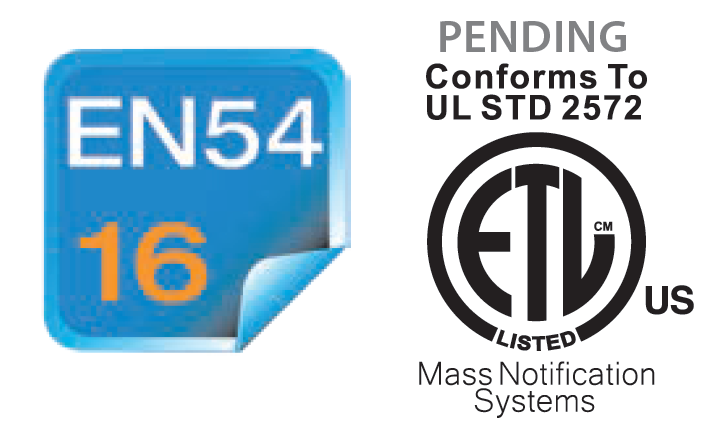 Digital Power Amplifier
The DPA is a digital power amplifier with extremely low power consumption (0.2W per channel) during standby mode, and high amplification efficiency of 90%. A four-step DIP switch can be configured to enable/disable the function of standby mode (power-save mode) when powered by AC mains; to request the LEDs on the front panel to comply to EN54-16; and to enable/disable the battery monitoring.
The amplifiers are powered by 100 VAC ~ 240 VAC 50/60 Hz or 48 VDC battery backup. Each model has the line inputs with individual volume gain, status LEDs (power, battery, fault, general fault, overload and signal) on the front panel, and the DPA models can bridge two channels to double the power wattage.