Prosound Ceiling Loudspeakers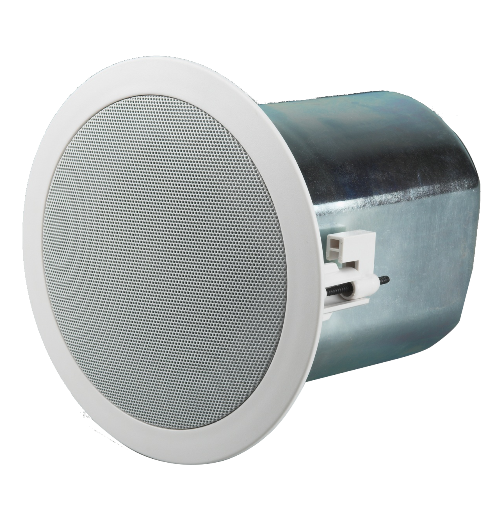 The CCS 4/T and CCS 6/T were designed for high-end audio installation where full impact bass output along with high sound pressure levels is imperative. The speaker component is situated in a sealed metal back-box with a UL Plenum compliant wire connection on the back of the back-box.
Installer friendly phoenix style terminal blocks quickly and easily connect to the speaker and also offers a pass-through connection for continuing the line to other speakers in the system.
The unit uses a 4" long throw low frequency driver along with a 1" tweeter mounted on axis for single point sound output. A bass port on the front of the baffle serves to further extend the low frequencies of this speaker.
Transformer selection is completed via a screwdriver adjustable dial on the front of the baffle easily accessible by removing the grille. With a maximum 30 Watts or 60 Watts transformer tap selection those speakers offer unique sonic qualities along with a substantial sound pressure level.
They are an excellent choice for any type of background music application and a good choice for many foreground music applications as well.